Apart from being the land that holds people with a larger than life attitude, Punjab is a land of vast agricultural stretches and a land of rivers but most significantly it is a land that serves the most interestingly scrumptious dishes that rules the heart of food enthusiasts all over the country. Punjabi cuisine is exotic in its own way with rustic yet simple culinary practices with rich buttery flavours featured in a diverse range of dishes. Here are a few lip smacking famous foods of Punjab that you must not miss :
1. Amritsari Kulcha - Lip Smacking food of Punjab
This local variation of the famous naan is known for its crispy texture and spicy taste. This proud member of the Punjabi cuisine is available in numerous variants like Paneer Kulcha, Aloo Kulcha, Masala Kulcha, Keema Kulcha, etc, and is usually eaten with chana/ chole and a glass of lassi.
2. Sarson ka Saag and Makki di Roti
This dish is eaten as a staple daily in Punjabi households, especially during winters and is a delectable match of flavours made in heaven. This wholesome meal is commonly consumed with ghee, white butter or jaggery that helps in providing essential nutrients during winters.
3. Lassi - Refreshing drink of Punjab
Definitely to surpass as the most common drink in Punjab and most parts of North India, Lassi has a sweet version and a saltier one, both of which have the ability to win over the taste buds of literally anyone when served in a huge tall glass with a rich topping of heavy cream.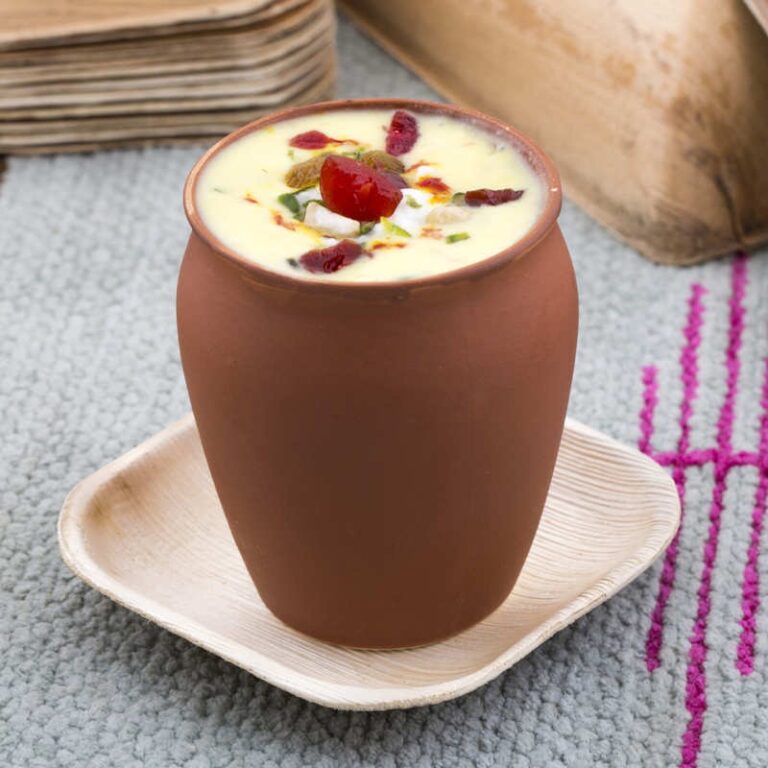 4. Tandoori Chicken - Famous chicken dish in Punjab
Tandoori Chicken is one of the famous food items of Punjab. This flavourful mouthwatering appetizer is made of moderate sized chicken pieces carefully marinated in a flavourful mixture of yoghurt or curd seasoned with different spices that make up the tandoori masala which are then fitted in skewers and cooked in the tandoor. They are usually served with green chutney and have a heavenly taste.
5. Amritsari Fish - Flavourful Food of Punjab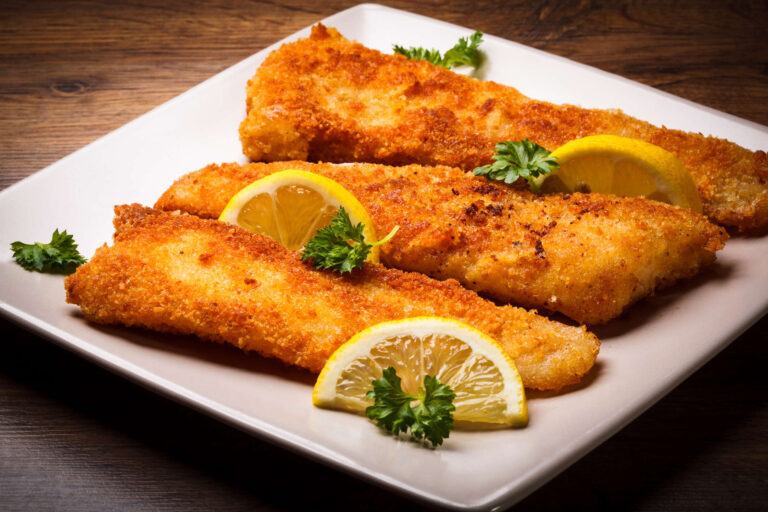 Popularly known as Amritsari Machhi, this dish is a famous appetizer in Amritsar and is made from a batter of seasoned gram flour. Best served with green chutney, this mouthwatering dish will surprise you with its jam packed flavors.
(Visited 1 times, 1 visits today)