Manipur is a hilly state in India with a long history and colorful culture. A place of natural beauty with plenty of thematic activities, such as visits to hilltop temples, ancient monasteries, enjoying the many cuisines, healthy walks, or meditating on lake shores.
Lakes are both beautiful and majestic. They speak a lot about the natural world, tranquility, and sometimes even wrath. Animals love to roam freely near lakes, as it has grasslands where they can graze freely. Lake cruises are quite popular among travelers. There are so many delightful lakes in Manipur that it is hard to pick which to visit first. Here are the lakes you should consider if you're ever visiting Manipur!
Loktak Lake
Loktak Lake is the biggest freshwater lake in northeast India.
The water is deep and clear, and the bottom is full of mud and stones, which means that if you want to swim, you can't. But Loktak Lake isn't just a big pond. No one knows how much water this river carries away because it disappears into an underground passage.
The Meitei people consider this lake as a holy symbol of their faith.
In Manipuri dance drama and poetry, the glory of Lake Loktak is often referred to as one that reflects the soul of Manipur. The floating biomass on Loktak Lake is known locally as Phumdi. It plays an important role in Manipur's economy and its biodiversity.
Loktak Lake has so much to offer that you might need more than one visit to experience everything it has to offer.
The lake is known for its fishing activities and boat rides, which are a must-do. Another attraction here is Sendra Island, where you can find the world's only floating national park – Keibul Lamjao National Park. One reason why this place has become so popular is because it was featured in a famous Bollywood movie – Mary Kom.
The pristine Loktak Lake is one of the most popular tourist attractions in Manipur and also one of the largest freshwater lakes in the entire world. Known for its floating circular swamps, which are called phumdis in the local tongue. The lake has provided these people with food, water, occupation, shelter and above all sustenance. The Manipur lake is home to local fishermen and other folks alike.
Tourists can book a homestay along the lake to get a first-hand experience of life by the lake. The best way to explore the lake is by boating in long fishing boats in the early hours of the morning. You can also visit the fishermen islands in the vicinity, and indulge in some angling. It is a zone of great biodiversity but unfortunately increased pressure by humans has led to a severe depletion of the resources of the lake which is taking its toll on the flora and fauna in the area. Loktak also houses the world's only floating national park. To get splendid views of sunset, hike to any of the hills overlooking the lake, and gaze in awe as the burning orb of the sun slides down the horizon, painting the sky in myriad hues of red and gold. You can also attend a local function that is underway.
When & How to Reach Loktak Lake:
This valley gets a high concentration of rainfall throughout the year expect the two dry months of February and March. So, plan a trip to Loktak Lake as the monsoon these two months otherwise you will have to stay indoors.
Loktak Lake is about 48 km away from Imphal. So, to reach Loktak, you must first take a taxi or a cab from Imphal for Moirang which is 30 km away. There is an intersection nearby which has an eminent portion called the Ima Keithel Women's Market. From Moirang one has to go to Thanga which is actually a cluster of small villages situated on the peninsula of the Loktak Lake. From here, the lake can be easily accessed.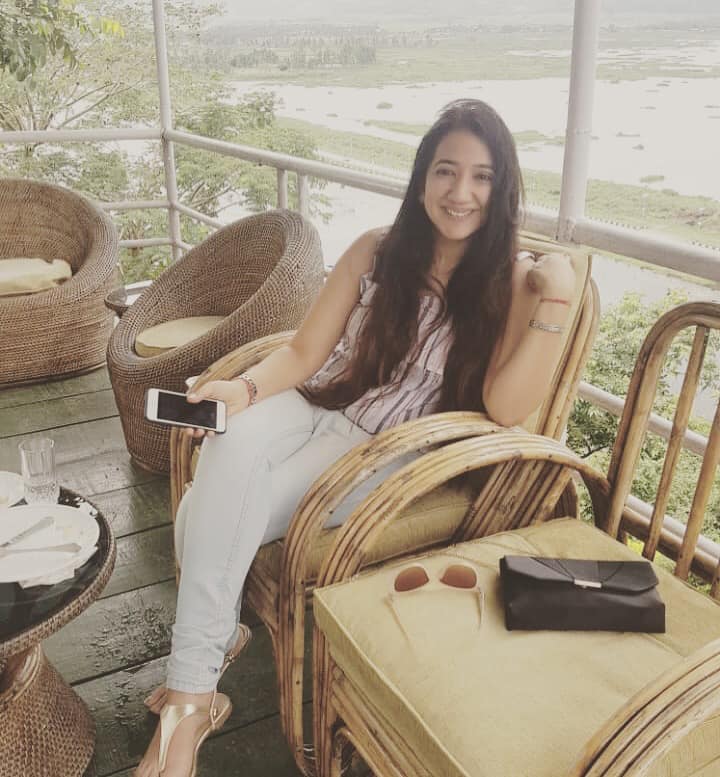 Kachou Phung Lake
Kachou Phung Lake is located in the heart of Imphal.
Kachou Phung Lake is located in the heart of Imphal. The beauty of nature surrounds the lake. The water of the lake is clean and hygienic. It takes about 15 minutes to reach Kachou Phung Lake from the city of Imphal. To ease the tourists, a park has been developed near the lake. The park offers a panoramic view of the lake.
This lake attracts tourists from across the state for its beauty and its water sports activities.
One can enjoy kayaking, boating, and fishing at this lake. This lake is a paradise for nature lovers, who would love to spend some time away from their busy lives.
The lake itself is about 9 acres long, with gently sloping sandy banks that gradually widen near the water. A narrow strip of forest-covered land separates it from the forest behind Nambol. The forest begins at the bank of the lake and continues northward into the village of Kachou Phung itself. If you like lakes and want to spend a few days in Imphal, visiting this lake is a must!
Waithou Lake
Waithou Lake is a peaceful retreat from the chaotic city of Imphal.
Waithou Lake is a small, beautiful lake in Manipur, India. It lies deep in the mountains at the foot of Waithou Peak and has been a place of worship since prehistoric times. The Manipur tribe, who live nearby and have lived here for many thousands of years, call it Waithou Lake because of its sacred status.
Waithou Lake is unusual among lakes for its lack of fish; there are none except small freshwater crabs that live in rocks near the shore. There are endangered fishes in the lake. You can swim if you're careful not to disturb the stones. The water is very clear and refreshingly cold—a great place to go swimming in summer or fall.
The lake has become such an important part of Manipur's cultural heritage that it is now a protected area; only ceremony boats can enter it during religious festivals and weddings.
Zeilad Lake
It is a natural lake located in West Manipur Hills. West Manipur Hills is one of the most scenic areas in North-East India. It is also famous for its biodiversity and rich flora and fauna. The Meiteis, who dominate the hill district, have a very interesting cultural heritage. They have preserved many aspects of their history and culture and have avoided contact with the rest of the world for centuries, with only a few exceptions.
The lake is located near the mouth of the scenic Imphal River and has water all year round. The beauty of Zeilad Lake can be appreciated by observing nature's brilliant colors here. Blue lagoons, crystal green hills, verdant forests, and other beautiful scenes can be seen around this natural beauty.
By its look, it would seem that Zeilad Lake is well-protected from the adverse effects of climate change. Still, environment experts say some problems are being faced by this beautiful lake, like excess siltation and overuse of fish farm eggs for food leaving behind a lot of dead fish floating on the surface.
If you're planning a trip to Manipur, visit Zeilad Lak Lake because it's worth visiting.
When you are in a place, and you feel like a home, it's worth visiting. And when you visit you feel that the place is like a home, then it's worth living there. That's what Zeilad Lak Lake is all about. There's no better place to spend your vacation and at the same time get connected with nature. So don't miss this beautiful lake on your next visit to Manipur.
Pumlen Lake
Pumlen Lake is hidden away in the hills of Manipur with shallow blue water that looks like the moon's surface.
It is a good place to see what's left of a natural landscape: a large forested area backed by hills covered with grass and trees and dotted with ponds. The Loktak Project has already started to grab its land on a large scale by creating a huge canal cutting through it. As a result, Pumlen Lake has been shrinking day by day. The water level has fallen so much that the locals are forced to take their children out of school and join job-hunting drives along the canal to keep them from drowning in the fast-flowing water.
Takeaway!
Manipur is one of the best places to be. With its high-end resorts, lakes with dancing waters, rolling hills and valleys, landmarks with amazing stories behind them, and local cuisines that will tantalize your taste buds (to name a few) -there is no sleeping Bagla; when you get here!
For those who prefer the outdoors, the lakes in Manipur are the best places to unwind. The views at the lakes are simply mesmerizing and make your holiday a memorable one. Furthermore, if you have your boat, you can make your days at these lakes even more memorable. In short- if you want to see Manipur, then Manipur Lakes is for you!
(Visited 1 times, 1 visits today)